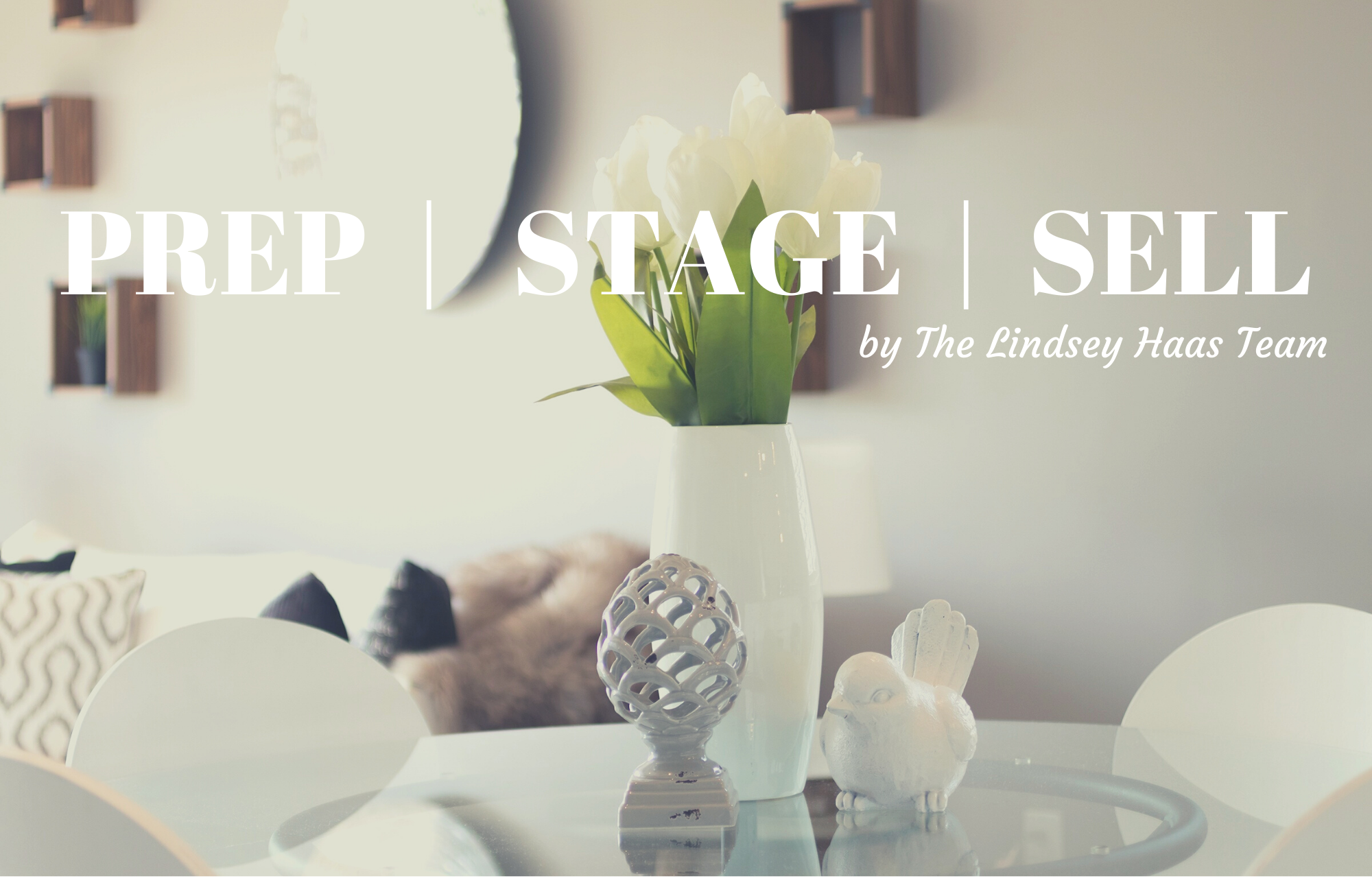 Most buyers form an opinion about a home within the first 7-10 seconds of arriving. That is why first impressions are both vital and difficult. So how can you be sure that your property is appealing to the widest range of buyers possible? By using The Lindsey Haas Team's Home Staging Strategies, of course!
According to the National Association of Realtors, 31% of buyers increased their offer on a home 1-5% because the home was staged. 77% of buyers felt more able to see themselves moving into a staged home, and 40% were more willing to get in the car and visit a staged home.
These stats are exactly why The Lindsey Haas Team believes so deeply in the power of Home Staging! Don't worry if you don't know the first thing about staging a home - the Lindsey Haas Team offers complimentary* staging on their listings!
---
What is Home Staging?
Home staging is the process of adding decor, rearranging furniture, and expertly dressing up the home to make it look stunning for listing photos and showings. Home staging is a marketing tactic that can make even the most dark, drab space feel bright, energetic, and homey.
It could cost you nothing -- a simple cleaning and the removal of day-to-day items may be all you need. But it can also involve some financial investment -- like painting, improving the landscaping, or adding furniture to give potential buyers an idea of what their new home would look like.
Each home requires a different level of staging, so no two staging days will be alike. However, there are similar processes and general expectations that homeowners should be aware of during staging. Our staging design is modern, bright, and airy so we will stage your home with items that match that look and will appeal to potential buyers. Brightness sells!
---
---
Check out the video below to see a sample of the recent properties that have taken advantage our The Lindsey Haas Team's PREP | STAGE | SELL Services and complimentary* staging!
---
All of the properties seen in the video were from sellers who took advantage of our complimentary staging services and suggested renovations for their home. The results brought in today's buyers and top dollar offers!
We are unlike any other agent or real estate team out there and our production proves it. So call us, The Lindsey Haas Team, to find out more about our PREP | STAGE | SELL strategies and how we can help your family sell your home faster - and for more money!
Lindsey Haas, Realtor & Team Lead
Direct: 678-933-1962