About the Lindsey Haas Real Estate Team
Helping buyers & sellers of all price ranges in North Metro Atlanta
Our team represents buyers and sellers in North Metro Atlanta, assisting with properties of all price ranges with exceptional skill using the most innovative technologies currently available in both home selling and home buying. Years of full-time experience have given us a clear understanding of the mindset of home buyers and sellers, a thorough understanding of the market, and what it takes to buy and sell in today's real estate market.
We not only assist clients in selling and buying homes, we also assist our sellers in preparing their home for top dollar with our staging strategies and knowledge in cosmetic improvements that matter, the right renovations that bring value, creative methods that showcase your home like a model and appeal to today's buyers. We have a warehouse full of furniture amp decor that makes our listings stand out from the competition and appeal to today's buyers! All of our staging inventory stays in your home through professional photos, showings, and through the appraisal. Once the appraisal is complete and signed off on, we come and pick up our stuff and you can begin packing at that time. This service is completely free for our listings under $500,000.
We know what sellers need to in order to sell for top dollar and what buyers need to win bids and get homes at the right price. Our Team Lead, Lindsey Haas is a Certified Master Negotiator and our strategies and methods come from those skills and experience. Our abilities in negotiations, knowledge in contracts and laws, efficiency in what we do along with an edge in marketing and technology we are a winning team to have on your side. Our production proves we know what we're doing and that we take great care of each and every client from beginning to end. We work 95% of our business by referral and repeat business from past clients and very proud of that. We strive to have CLIENTS FOR LIFE and hope we have an opportunity to show you how different we are from the average real estate agent and why our production is far above our competition.
It's completely free to meet with us whether your buying or selling so call, text or email us anytime.
Our Belief:
"One person can't do everything as well as a group of skilled experts can!"
---
Meet Our Top Producing Team
#1 out of 1500+ Agents at 7 offices Atlanta Communities Real Estate
7th out of 9,800 Agents serving the 4 counties we focus on
In the top 1% of all Agents in Metro Atlanta
We sell more homes per Agent than other teams in the area!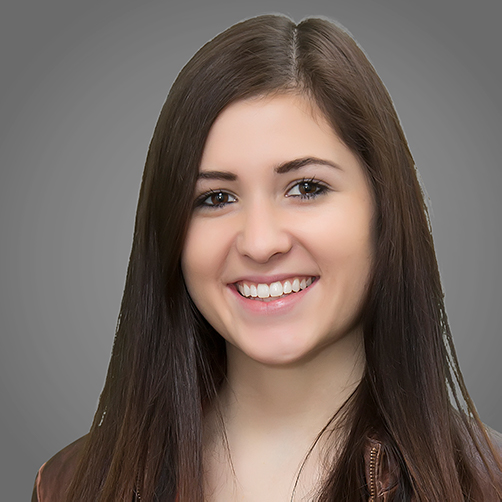 Testimonials
" April 2020 My husband and I recently had the pleasure of working with Lindsey Haas and her team in the purchase of our new home. Lindsey is the epitome of everything you could want in a real estate agent – well connected, knowledgeable, and professional. She is the perfect balance between charming and strong when it was needed. When you're making a large financial decision that is both personal and emotional, you want someone who is a good listener, a strong negotiator, and respected by their peers. Lindsey met and exceeded all of those expectations. With her remarkable instincts and trustworthiness, she stayed on top of every detail, big and small, keeping our best interests in sharp focus every step of the way. Lindsey definitely had our back in all negotiations and worked tirelessly to get the perfect home for us. It was truly a pleasure to work with Lindsey and her incredible team from start to finish. We would recommend her to anyone, without hesitation. "
- Mark & Crystal Clay
" Oct 2019 Lindsey and her team are THE BEST in the business. Our house was on the market for over 100 days before we signed with her team. In 16 days were were under contract and in less than 30 days we were sold! Lindsey took the time to answer all of our questions and guided us each step of the way. We will never use anyone else again! You have clients for life. Thank you Lindsey, Shannon and your wonderful team for all that you've done. "
- Michael Mattis
" The Lindsey Haas Team is the best. They know their business inside and out. From the initial meeting (where they had already researched comps and put together a presentation), to the professional staging, to listing and selling, they went the extra mile every step of the way. Laurie, our agent, stayed in constant contact throughout the whole process. We had to have some work done and they were right on top of it with suggestions for good people. Need a roofer? They know a guy. Need some A/C work? They know a guy. Everything seemed as important to them as it was to me. Kendra, the stager, brought in some furniture and some art to help give our house a little extra. It made a huge difference in the way those spaces looked in photos and in showings. All of the early work and detail focus paid off. Our house sold in 4 days. Full asking, no issues. "
- Ben Morton
" April 2020 Lindsey was great to work with. She gave us real usable tips on what we needed to work in our home to get ready to sell & her team did an amazing job staging our home. My wife & I were in shock that our home could look so chic. Lindsey was always super quick to reply to our calls or texts & showed off her years of knowledgeable real estate expertise at every process of selling and buying our home. "
- Meghan Garcia
" April 2020 Lindsey was great to work with. She gave us real usable tips on what we needed to work in our home to get ready to sell & her team did an amazing job staging our home. My wife & I were in shock that our home could look so chic. Lindsey was always super quick to reply to our calls or texts & showed off her years of knowledgeable real estate expertise at every process of selling and buying our home. "
- Ivan Garcia
" May 2019 Lindsey helped me to sell my house quickly and effortlessly. I would definitely and have already recommended her to friends because of her unique and effective way of staging and selling homes. When we had an issue that potentially delayed the closing, she had the knowledge, ways and means of getting the issue resolved quickly. Thank you Lindsey and your team. "
- Christy
" Lindsey is a knowledgeable, talented realtor from staging to the sale to the purchase of another home, she uses her expertise to ensure every detail is addressed. Lindsay is responsive, candid, communicates & gets the job done ! It was a sincere pleasure to work with her "
- Jack & Ginny Werner
" We had the greatest experience working with Lindsey Haas and Laurie Swanson. They delivered on everything they said they would and then some. Our home sold above asking in one weekend. Their team staged our home beautifully and saved us thousands of dollars which we would have most likely spent had it not been for Lindsey and Laurie. I highly recommend Lindsey and her team if you are in the market. "
- Virginia Stevenson
" We have just completed the closing of our home of 43 years. One month prior to that, we closed on our forever-home purchase. Lindsey Haas and her team saw to every detail in BOTH of these transactions. From our first moment with Lindsey, she was the perfect guide through all processes. She was in touch with us continually on all phases of the home purchase and sale. When any changes came up she informed us immediately, laid out our options and then guided us through our decisions. She did this while also serving multiple other clients yet she made us feel as if we were her top priority. Her entire team treated us this way. She used her resources to get us the best options and results on every turn of the process. From the professional negotiations with the seller of our forever-home to the amazing staging and marketing of our previous home, no stone was unturned and every detail was perfectly executed. The Haas Team worked like a well-oiled machine in every phase. Lindsey and her team were always assessable, eager to serve and proficient in all areas. I HIGHLY recommend The Lindsey Haas Team for any of your Real Estate needs. There is NONE better. A 10 Star rating for sure. Grateful, Howard and Nancy Carter "
- Nancy Carter
" This was our second home purchase and it was a complete 180 degree change from our first experience. What a breath of fresh air! Lindsey and her team are not only an affiliate of the Homes for Heroes program, but they went out of their way to accommodate my husband and I in our search for a new home in the Atlanta area. My husband had been living here for a few months, but I came for one weekend to look at homes with the intention of putting an offer on at least one before returning to our former home in NV. We looked at 16 houses on one Saturday and a final one the next morning and sure enough, we were able to put an offer in. Lindsey was exceptionally prompt with emails, text and phone calls even though we were one of 19 closings in that month. I know that she took time away from herself and her family to assist us and I couldn't be more grateful. She made everything flow so smoothly and checked every detail right up to the end. She has continued to be responsive even after the closing when I have approached her with questions and seeking recommendations. You would be crazy not to trust Lindsey and her team with your next home purchase or sale. "
- Jetson & Jennifer Fisher
" March 2020 Lindsey and the entire Haas team are amazing. I have worked with Lindsey twice in selling my home and both times she managed to sell them within a week. She knows what you need to sell for and how to prepare you and is good at what she does. She will make sure everything run as smoothly as possible. Her entire team are awesome, from renovation to staging. Like her motto says Prep, Stage, and Sell. You cannot go wrong with her as a realtor. "
- John & Gai Cao
Previous
Next